J and R Roofing Company, Inc.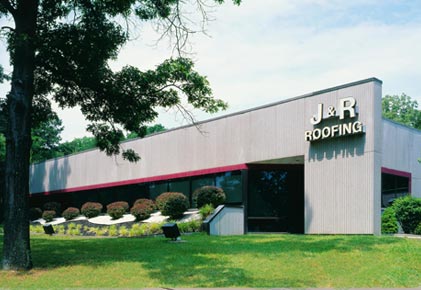 Founded in 1980, J&R Roofing Co., Inc. is a commercial roofing, waterproofing, sheet metal and building envelope restoration & coating contractor, dedicated to quality and service. Based in central Maryland with an affiliate office in Florida, our services span a major portion of the east coast.
Our central Maryland office serves all of Maryland, Washington, D.C., Virginia, Delaware and Pennsylvania.
Our Tampa, Florida affiliate office serves all areas of Florida.
Each office is staffed with some of the industry's leading professionals who possess a wide range of trade knowledge and skills. These abilities are further enhanced through continual education and training which keep us abreast of the latest advancements in material technology and installation methods. All of this is done to provide our customers with the highest possible level of excellence.
A full spectrum of commercial roofing and building envelope related services are available to our customers, which includes roof leak repair service, preventive maintenance, roof replacement, waterproofing, exterior envelope restoration, and customized designs. No commercial project is too large or small. Estimates and written proposals are prepared free of charge upon request.
Our client list includes property managers and owners, condominium boards, hospital and clinic managers, public and private school boards, factory managers, architects, consultants, federal/state government and military, among others.
Aside from our specific services, we strive to provide personalized customer attention, whatever the need. Our customers' complete satisfaction is our #1 concern. After all, without our excellent reputation, we're just another roofer.