OUR MISSION STATEMENT:
The personnel, management and ownership of J & R Roofing Co., Inc. are dedicated to providing skilled, high quality workmanship, materials, and services to our clients. Together with decades of experience, credentials in all industry standards and systems, state-of-the-art equipment, synergistic team approach to unique project conditions, the J & R organization strives to exceed your expectations.
Contact J & R Roofing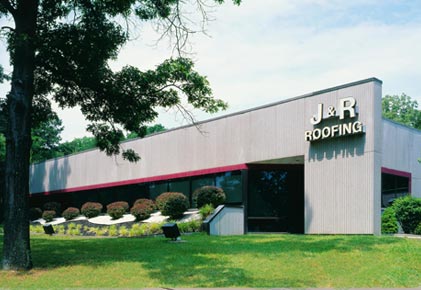 COMMERCIAL ROOFING, WATERPROOFING / COATING, RESTORATION, SHEET METAL & BUILDING ENVELOPING
Founded in 1980, J & R Roofing Company is a commercial roofing, waterproofing, sheet metal and building envelope restoration and coating contractor. We're based in Jessup, Maryland, with affiliate offices on the eastern shore of Maryland and in Tampa, Florida.
OUR
AFFILIATE OFFICE
Allied Roofing, Inc.
4105 West Cayuga Street
Tampa, FL 33614
(813) 875-2727
(813) 875-1335 fax
WHO WE'VE
WORKED WITH